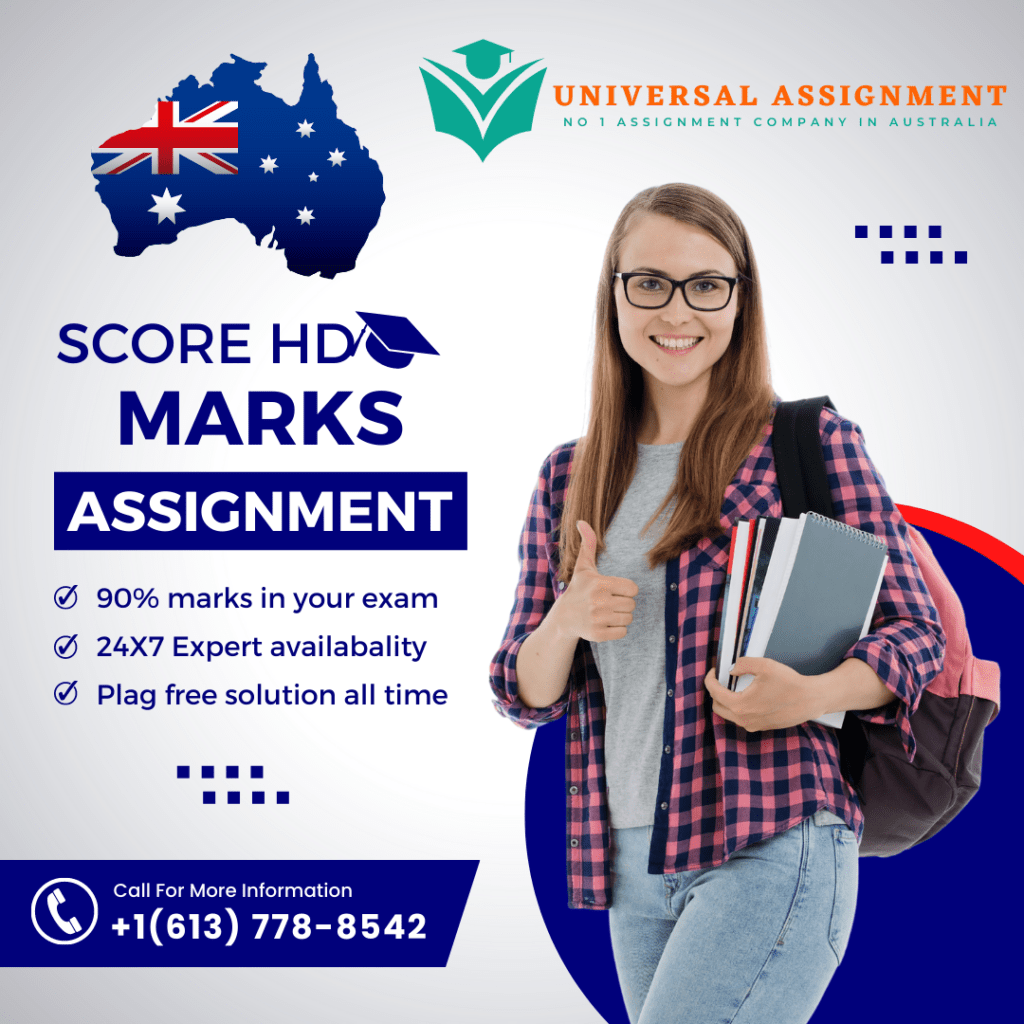 Task 2
Table of Contents
Project roles and responsibilities 2
LIST OF FIGURES
Figure 1: Project timeline with major date, milestones and tasks 3
Figure 3: Risk matrix used to define risk severity 4
Figure 4: PERT Chart with highlighted critical path 10


LIST OF TABLES
Table 1: Project roles and responsibilities 2
Table 3: Stakeholder management 7


Project objectives
The project aims to implement artificial intelligence to enhance business operations. The organisation has objectives:
To implement artificial intelligence systems in supply chain to predict the demands using demand modelling techniques.
To implement artificial intelligence system in warehouse to automate routine operations and increase cost-optimisation.
To implement chatbots that can reduce the number of agents required to provide quality customer services and support, especially during weekend and holidays.
Organisation's objectives
The organisation aims to achieve artificial intelligence systems in business operations so that it can enhance organisational sales and revenue while addressing the potential barriers in operations. It has objectives to achieve competitive advantages with improved and faster customer services while minimizing operational costs and errors with implementation in supply chain and warehouses. It also has the objective to integrate AI-powered systems that can integrate organisational strategies into practices through automation and innovation.
Project scope
It has scope to implement an AI system in existing organisational infrastructure toward resolution of the customer service issues throughout the business operations. It can optimise the use of historical customer and business data in decisions while predicting the actions for competitive advantages. The project has the scope to utilise the customer data, revamp customer experience, predict the actions and their outcomes and reduce customer service time through implementation (Akerkar, 2019). However, the system is does not address operational issues in sales and production. Further, the scope is only limited to implementing core functionality in the business while expansion of the features through the development of customer-centric applications is out of scope for the project.
Project assumptions
Following are major assumptions made around the most likely conditions that can occur during the project design and execution:
There will be support from internal resources including procurement of the assets and services to accomplish the project as an integration into the existing system.
The project stakeholders will be working efficiently throughout the project to meet deadlines and there will be no uncertainties that can cause delays.
Allocated assets, services and resources will be sufficient throughout the project life-cycle. However, still, there will be an impact of the risks and barriers.
The cost of procurement of artificial intelligence systems and technical equipment will be the same until the project is not complete (Heagney, 2016).
There will be no scarcity of the resources and timeline and individuals will work effectively to deliver allocated tasks within time.
There will be no need for data conversion and cleansing to use in artificial intelligence system
The technical team will assist to manage network and system issues such as congestions, system errors and connectivity issues.
Project roles and responsibilities
It is significant to have a formal project organisation as it helps to establish a clear understanding of the authorities and responsibilities distributed. Following are major roles and responsibilities in the project:
Table 1: Project roles and responsibilities
(Based On: Meredith et al., 2017)
Roles
Responsibilities
Project sponsor
Provide approvals and inputs for project charter Oversee and control project progress Allocate and manage project resources and budget Investigate and approve the change requests Strategic integration of the senior management for support and coordination Approval of project sign-off and completion
Project manager
Create and review project activities and deliverables Work in coordination with project team Kick-start the project by meeting with sponsors and team Create and implement project plans Ensure approval from stakeholders for deliverables Track and schedule resources and resolve issues Communicate project progress with sponsor
Director
Govern the project and its outcome in partnership with the sponsor Assist the project manager to lead and manage team performance Actively encourage buy-in from stakeholders
Business analyst
Extract and anticipate the requirements Prioritise the requirements by clarifying the core needs Transform organisational needs into technical requirements
Developers
Build and deliver required applications Customise the user experience through changes in underlying code
Quality assurance engineer
Ensure that project is meeting success and acceptance criteria Ensure bug-free, accurate and reliable implementation throughout various stages
Timeline with Gantt charts
The timeline indicates the project start and end date including a timeline for each task. It is significant to understand which activities to perform in a month so that it provides an overview of the project plan and organisation of the activities toward attainment of the goals.
Figure 1: Project timeline with major date, milestones and tasks
Gantt chart of the same activities is also indicated. It shows that each activity is starting as a new project due to the lack of main activity over all the tasks. Further, there are precedence activities that define the streamline of the activities. This Gantt chart includes resources allocated on the project task and it is used to indicate how work is distributed among the resources to meet the desired outcome within time and cost (Brewer and Dittman, 2018).
Risk management
There is the use of the risk acceptance approach in the project to ensure that the risks are resolved when they are identified so that further consequences can be avoided. This method also allows working creatively toward the problems while ensuring seamless execution of the activities (Heagney, 2016). There is the use of a risk assessment matrix to determine the severity of the risk considering its likelihood and impact.
Figure 3: Risk matrix used to define risk severity
(Based On: Willumsen et al., 2019)
Risk
Owner
Reason
Effect
Likelihood
Impact
Level
Risk response strategy
Requirement unclarity
Business analysts
Poor integration of target stakeholders and inadequate use of requirement gathering tools.
Unwanted outcomes in execution and rollback of the activities
Possible
Significant
Medium-high
-Clarify and prioritise the requirements. -Communicate possible consequences and results
Scheduling risk
Project manager
Lack of understanding of complexities of tasks and sub-tasks.
The constraint of time for execution of project and consequences in terms of loss of financial benefits.
Unlikely
Moderate
Low-medium
-Hire more resources -Parallel execution -Rescheduling to optimise the use of available time

Cost overrun
Project manager
Changes in procurement cost and addition of a scope.
Quality deterioration of project failure
Unlikely
Severe
Medium-high
-Use initial cost reserved for risk handling -Keep alignment with project scope
Permission and approval risks
Project manager
Sponsors/ directors are not agreeing or third parties are not satisfied
Delays in initiation or abort of the project
Very unlikely
Significant
Medium
-Ensure compliance with standards and regulations -Check compatibility with existing systems
Resource overload
Project manager
Poor assessment of task complexities
Poor resource motivation and performance
Possible
Moderate
Medium
-Distribute workload effectively. -Encourage resources for goal attainment
Team conflicts
Team staff
Inadequate role delegation
Delays and legal consequences
Unlikely
Significant
Medium
-Define ethics to follow -Clear role delegation
Skill and expertise shortage
Project manager
No timely assessment of capabilities to support execution.
Delays, quality degradation and poor interest in execution
Possible
Moderate
Medium
-Skill assessment -Motivation -Training and development programs
Stakeholder management
Table 3: Stakeholder management
(Based On: Eskerod and Jepsen, 2016)
Stakeholder
Category
Power
Interest
Expectations
Concerns
Mode of communication
Frequency of communication
Engagement strategy
Director
Internal
High
High
An improved solution to common operational problems.
Lower-maintenance and competitive advantage on historical business data.
Email and meeting
On-demand email and monthly meeting
-Communicate issues and challenges earlier -Justify their requirements with prototypes.
Sponsor
Internal
High
High
Software is cost-effective and timely available.
Changes in trends can cause financial loss.
Emails and meeting
Weekly
-Demonstrate the project features and functions. -Approval of actions -Communicate project status
Stakeholders
Externals
Low
Medium
Supply chain services are improved.
Inadequate handling of data during testing and validation.
Direct interaction
On-demand
-Engage using prototype -Take feedback and opinions.
Legal bodies
External
High
Low
The software has capabilities to protect customer data security and privacy
Poor compliance can cause financial consequences for the business.
Emails
On-demand
-Audit the system implementation
Employees
Internal
Low
Medium
It is easy to use and it can bring accuracy, reliability and automation.
There will be a need to learn a new system from sketch.
Meeting
Face-to-face interaction
-Take their feedback -Provide training and support
Project funding
The project needs an estimated budget of $100,000 to implement the system, update the existing system and provide training and development to the internal staff members. This budget includes 10% of the total budget as a risk management budget and it will be used only if there are some uncertainties (Heagney, 2016).
The organisation can invest 40% of the fund from the organisational profit whereas the remaining can be acquired from commercial banks. For the project, the organisation can release the fund in three stages: initiation stage (20%), design and implementation (60%) and hand-over (20%).
The financial assessment indicates that the project cost can be recovered within one year so that the project will not have any profit for the first year but from the second year, there is profitability that will be 10% of the invested amount. It will increase gradually up to five years and after that, there will be a need for updates and maintenance to keep the system competitive.
PERT diagram
It uses nodes to represent the activities where the line between two nodes indicate an event. PERT diagrams are used for the visual presentation of the flow of activities. It is the benefit of the PERT diagram that it offers a minimalist and clean overview of the project. It becomes easy to identify project success factors such as major tasks and critical activities. Indirectly, it allows managing uncertainties with the identification of critical tasks. However, it has some drawbacks. For instance, it is labour-intensive work to create a PERT diagram, especially when there is a large and complex project (Heagney, 2016). There is also a need for significant expertise to estimate realistic outcomes such as duration and cost. It also demands some degree of investigation to analyse the workflow in the project. The results of the analysis are generally subjective and there is low flexibility due to focus on time.
It is possible to overcome the drawbacks. It is important to pay attention to initial estimates and for that, risk scenarios and estimations are required to check thoroughly. Accurate implementation of the formula to calculate the time duration of the project can help to ensure that it is generating a reliable outcome.
Figure 4: PERT Chart with highlighted critical path
References
Akerkar, R., 2019. Artificial intelligence for business. Springer.
Brewer, J.L. and Dittman, K.C., 2018. Methods of IT project management. Purdue University Press.
Eskerod, P. and Jepsen, A.L., 2016. Project stakeholder management. Routledge.
Heagney, J., 2016. Fundamentals of project management. Amacom.
Meredith, J.R., Shafer, S.M. and Mantel Jr, S.J., 2017. Project management: a strategic managerial approach. John Wiley & Sons.
Willumsen, P., Oehmen, J., Stingl, V. and Geraldi, J., 2019. Value creation through project risk management. International Journal of Project Management, 37(5), pp.731-749.

Get solved or fresh solution on UCAM/CIQ/203 Organization Project Risk Management and many more. 24X7 help, plag free solution. Order online now!