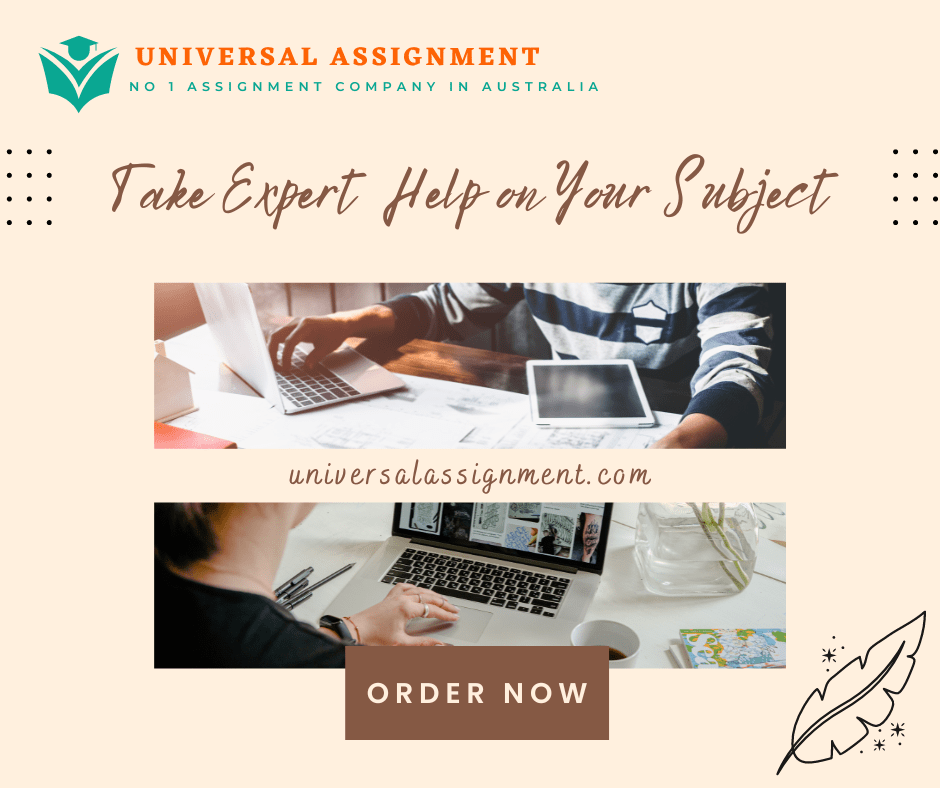 List the dishes cooked during the service period.
| | | | | |
| --- | --- | --- | --- | --- |
| | DAL MAKHANI | CHOLLE | MIX VEG | RAJMA |
| | JEERA AALO | KADHAI PAKODA | PAV BHAJI | DAHI BHALLA |
Record your specific mise en place task for this service period including preparation of equipment and areas.
While cooking any dish a proper format should be maintained to fulfill the desires of the customer and to accommodate the targets. First of all the equipment and resources that are required to cook our dish should be arranged and these things should be arranged before cooking it. Along that tidy environment is the basic requirement to work.
As I cooked chole earlier and I will explain how it can be cooked with minimum efforts. As chick piece requires soaking and pre-boiling before cooking it. So first put the chole in a bowl of water for soaking for about eight hours or we can skip this step if we are using canned chickpeas. Then arrange all the powders according to taste.
A proper spicy powder can be used that is created for taste in chole. After that can make onion and tomato masala for great taste through a grinder and after creating it put chole in it. After that using a pan mix all thing carefully and add spices and salt according to taste.
So let's understand it through a brief explanation:
First of all, we will learn how to cook masala powder. So, for that, a bay leaf, three red chilli, tablespoon coriander seeds, cloves, cinnamon, green and black cardamom, peppercorn are required and put them all in a pan and mix it well and after it turns aromatic, add cumin and fennel teaspoon in it. At last roast it till color changes to dark. Put all in the grinder after it cools down. Then put one teaspoon anardaana in it and mix it well so can be changed into a fine powder.
Now let's know how to make onion tomato masala. Firstly put oil in a frypan and boil it till becomes hot. Arrange green cardamoms, cinnamon, and bay leaf. Put them all in a pan and fry it well and then add onion and tomato small chopped pieces.
After they mixed well, add turmeric and salt according to taste. When the tomato becomes rushy and the raw smell goes out. Add the earlier created masala to it for better taste. Then add the chole in it and put all that together and fry them well and put it on heating for twenty minutes and then your dish is ready.
Along with that, some utilities are required while cooking like kitchen towel, cutting board, dish drying rack and storage containers, stove for cooking food, grinders, knife, bowl, frying pan and all required utilities required for cooking.
Identify which knife skills you demonstrated on which commodities.
Dicing is amongst the most popular cuts, particularly when you deal with onions, you could see in dishes. To dice an onion, cut it in half from the end of the root. Dicing is a cuisine knife sliced into blocks or dices with which the food item is cut. Typically 20 mm, medium 10 and tiny 5 mm are high. Large Brunoises are particularly thin, created by more cuts of food in the Julienne type.
The mincing is another typical cut. Garlic is perhaps the most common thing you'll mince. Delete the root end to do that. Place the lettuce on top of the blade of the knife and shatter it. It's simple to take off the paper skin. Food is thinned, as in a recipe, such as onions in a rug, it is spread uniformly. Some ingredients, for example, garlic, are thinned as their scent is greater. Whole gowns or sliced garlic are milder than crushed or hacked garlic
Baking is a method used on items like Garlic bread and to do that Oven is used. This requires the application of dry forced convection in an enclosed atmosphere to your food. Baking it outside the food makes the dry heat brown and the moisture is kept safe. Baked cakes, cookies and desserts are also used for breakfast.
Chiffonade is the culinary term in this method we wash for thinly sliced herbs Then roll up the leaves like a cigar from the side. Rest the knife on your knuckles' smooth hand and keep the Cutting Board in Touch. The leaves are piled and closely rounded until they are thinly cut to create long, delicate strips. Julienne is a little gameplay. The food is separated into 1/8″ by 1/8″ and between 1 to 2″ long pans.
Julienne cut is a typical French knife procedure, which slices the plants into thin planks and matches, evenly. The shortcut-version is also available, which diagonally cuts vegetables and piles them into small, long strips. The Julienne cut is called that because it looks like a matching stick. The alumette is called in English. Many of them use the Julienne for the brunoise cut. The cut averages 1/8″ x 1/8″ and is about 1-2″ in thickness.
List 5 methods of cookery you used during the service period.
Cookery methods Special customer request and dietary requirements Equipment used
BAKING Baking level varies as per the customer request and tastes Dry Heat and pan
ROASTING                     Highly roasted mostly while cooking meat.                                       Roasting pan                                                 
FRYING                          Spicy is the requirement of the client                                                  Frying pan
GRILLING                       Flavors demand                                                                                  Fire or briquettes of pottery
STEAMING It varies as per the food demand Steamer
Which team members did you liaise with and about what.
Colleagues:
Sous Chef: In the absence of the Head Chef, the supervision of the kitchens, including the revolving, disciplinary and HR matters. Leading a team of chefs to prepare food, including food quality management and cooking techniques.
Station Chef Expediter: The sub-chef normally liaises the customer in the dining room with the cooks in the line. He/she maintains that the food is delivered to the waiting workers in a timely way such that everyone at a given table is served at the same time.
Kitchen Manager:
The kitchen Manager's duties include overseeing food storage and cooking, ensuring a properly stocked kitchen store and meeting safety and cleanliness requirements. You must be able to handle our kitchen staff and direct them to provide quality food on schedule to excel in this role.
Pastry Chef:
Create, analyse and review new pastries and dessert recettes. Preserve a budget and be responsible for procurement and expense management for the pastry department. Ordering food and equipment to create and manage the kitchen to create your dessert menu pieces.
Saucier:
Place in the kitchen style of the traditional brigade. You should translate it as a sauce chef into English. The saucier also cooks stews, spicy hops and sautés as well as cooking sauces for orders. The gross annual salary is 40,289 dollars. About 25% of saucier chefs earn about $34,000 a year. Many companies offer a 401k account, health and dental benefits, life insurance, and compensated sick days in addition to regular pay.
Fish Cook:
Fish cooks prepare and present fish dishes using a range of techniques. The corresponding sauces can also be prepared and fresh fish purchase for these dishes. Cleans food storage areas according to corporate guidelines and regulation. Prepares foods according to the client's specifications. Prepares meals in anticipation of the visitor's arrival.
Vegetable Cook:
Establish work stations and cooking equipment with the necessary ingredients. Preparation of cooking ingredients (chopping and peeling vegetables, cutting meat etc.) Cooking food with separate utensils or barbecues. The cook will prepare meals according to the restaurant's recipes. Preparing ingredients, adhering to the restaurant menu, and observing food health and safety protocols are all part of the job description. In a fast-paced atmosphere, prepare, clean, assist other cooks and workers, and distribute food.
Meat Cook:
Brown, roasted, fried and boiled, steamed foods, fish and poultry and steamed meats and stews. Mix and cook frozen sauces, beef icing, moulded aspics and dressings, and stick fruits and vegetables. They keep an eye on everything going on in the kitchen, including food planning. They oversee food preparation for garnishing and presentation, as well as seasonings for a flawless flavour.
Pantry Chef:
The Chef Pantry is responsible for food processing and supports foodstuffs and associated commodity packaging and inventories. To wash and scrub the oven, help and assist the steward. – baking vegetables, garnishes, sweets, dressings, cakes, desserts, etc. Preparing food.
Commis Chef:
The Chef is a simple chef who works for a party chief in pro-kitchens. You hear about the duties and function of a particular station/section. You may recently complete or attend formal culinary training. As a young member of the kitchen team, Commis Chefs work under the direction of a Head Chef or Chef de Partie. Commis Chefs are trainees who learn how to run a commercial kitchen or a basic kitchen station. They are either in the midst of formal training or have just finished it.
Supervisor:
Head chef:
The activities of a restaurant or dining facility are supervised by a head chef, who is a highly trained experienced cook. From creation to delivery, they have the food that comes out of the kitchen. The head chef, like CEOs in the business world, also leaves a lot of the everyday functioning of the kitchen to those outside the leadership such as a sous chef depending on the restaurant and the employee.
Detail end of service procedures that you followed including provision for waste minimization, recycling and storage, requirements of commodities, materials and equipment as applicable.
Less use of papers and using cloth instead of it and that can be reused again after washing. Storing food in reusable containers and using eco-friendly packages.
Food loss should be assessed. Many restaurants simply monitor food and waste use, while still satisfying customer request, will scale back production. An inventory of food waste can help you discover it and how much where food is wasted and monitor your progress. This can be done to make improvements (e.g. smaller portions, menu changes, or substitutions).
Food orders can be estimated. The implementation of systems for predicting food orders accurately, either manually or using digital technologies, means better data, a better understanding of food order trends and control of your kitchen which eventually reduces waste (and more money in your pocket). In the elimination of food waste, food handlers are important tools. Many of the most creative strategies for eliminating food waste come from the kitchen and front-of-house employees, not managers.
Effective ordering and rotation of stocks are of primary significance when it comes to minimizing food spoilage and waste. Make sure the stored food is specifically numbered 'best by' or 'sale by' dates and make sure that everyone who manages food in your company is educated in proper First In, First Out inventory control strategies. Most restaurants are using batch planning to save time and resources. If you start calculating food waste in your company, you will find that switching away from batch preparation to cook-to-order preparation would save you money over time.
Paper, packaging, cans, glass, and other recyclable items are all too commonly contained in restaurant garbage bins. Your food company will benefit the environment while still saving money on waste collection by correctly disposing of these items in the necessary recycling bins. To avoid waste and recycling from being mixed, make sure the business's recycling bins are specifically designated and used exclusively for recycling. Accessible things like paper, serviettes, plastic cutlery and dishware will produce massive amounts of waste—and are pricey. Stop spending money on big bags of plastic forks and then cost a lot to get them hauled away at night.
A variety of Australian charities accept enough food from restaurants and other food corporations and then donate it to the poor and those in need. Consider marking the food with a 'before' and a 'before' date in the coolers and cupboards to help workers decide quickly what is going on in your bin and what is appropriate as a donation.
Give examples of cleaning duty you carried out.
This can be explained through diving the cleaning duty into a category and explain each category.
Cleaning the kitchen regularly
-As required, empty the dishwasher and dish drainer.
-Dishwashing should be completed as quickly as possible.
-Spills should be cleaned clean from counters, floors, and equipment.
-Countertops that are free of debris
-Sweeping the floor
-As required, start the dishwasher.
-The sink should be washed.
– Cleaning sink and utilities.
– Cleaning and wiping the counterparts or corners.
– Dealing with dishes, Dishwashing machine detergent and dishwashing soap, Ice machines and freezer leaner, cleaner for coffee machines and utilities used.
Cleaning the kitchen frequently
-Search through the fridge for some leftovers.
-Dust the exteriors of the appliances.
-Microwave should be safe on the inside.
-Disinfect the sink and scrub the faucets properly.
-sponges should be sterilised
-Floors should be mopped
-Dish towels should be replaced with clean ones.
Cleaning the kitchen monthly
Create a list of pantry items to see what's out of date and what needs to be replenished.
Create a list of things in the freezer that need to be tossed, consumed earlier, or restocked.
Clean the refrigerator, including the shelves and drawers.
If required, clean the dishwasher's interior.
Clean the drip pan from the dish drainer.
Tile grout should be washed on a spot-by-spot basis.
Kitchen Seasoning (Quarterly or Seasonally)
-Refrigerator coils should be swept (unplug your fridge first)
-Clean the region under the refrigerator.
-The oven should be washed.
-Select and organize your kitchen equipment, such as utensils and pans; get rid of duplicates and everything you haven't used in a while.
-Taking stock of your herbs and vitamins, throwing out those that are too old and remembering what needs to be replenished.
-Examine all of your dishes and fix or repurpose something that is broken.

Download the complete solution for Work Activity Log and many more, or order a fresh one. Order Online Now!