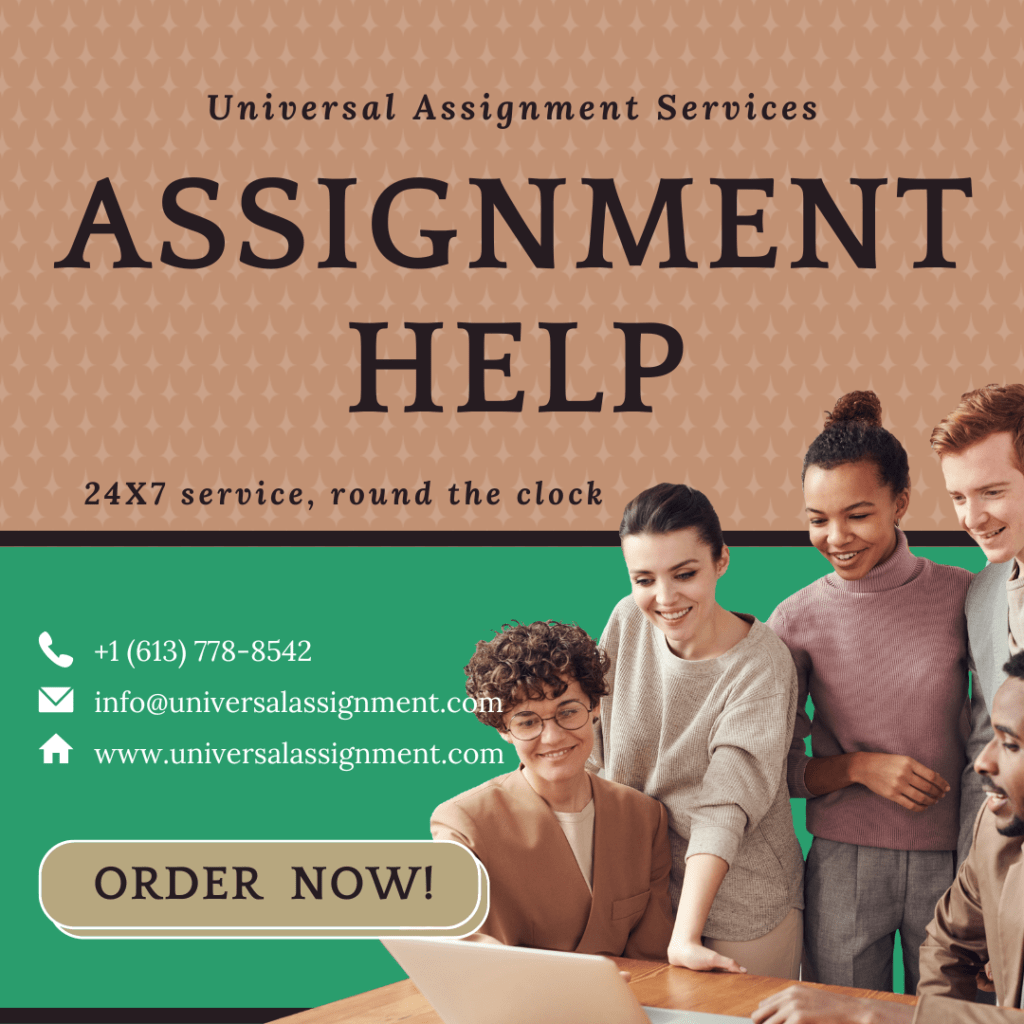 PERFORMANCE MANAGEMENT-TASK A, TASK B & TASK C
PART A
Advantages of 360-degree feedback:
The greatest advantage of the 360 Feedback method is that it provides a wider perspective of the potentials as well as the drawbacks of the workforce of an organization. It is not like the system in which the feedback is provided by the management, instead it generates feedback from various different perspectives, this includes statements made by colleagues as well as by the system of immediate reporting (Campion et al., 2015). Moreover, through this technique the candidate can even opt to self-evaluate his performance in the organization.
Through this system, it is considered simple to find out growth prospects in terms of a team or even in terms of different divisions in the organization.
Through this method an employee can get a clear idea of the way in which they are perceived in the concerned organization.
Furthermore, it provides a chance to the employees to give their comments about other employees and get the required feedback about themselves (Zand et al., 2017).
Risks of 360-degree feedback:
The concerned method is not considered to be a highly notified technique of providing feedbacks. Hence, it is better to restrict the people who can provide such feedbacks(Kanaslan et al., 2016).
In this context, a high level of interference from the management can discourage the procedure of obtaining a genuine feedback. Hence, it is better to think clearly about the way to protect the identity of the feedback and align it with the cultural environment of the organization.
This method has the potential to be highly inclined towards unfavorable feedbacks. In this context, comprehensive feedback can be promoted and prospects should be offered for giving good comments.
The greatest drawback of this method that the higher level of management provides very little assistance and sometimes no assistance at all, thus there is a risk of disrupting the entire process. Thus, every level of employees should be included in the system(Chandhana et al., 2015).
Part B
Clarify organizational goals- Establishment of objectives is known to be a highly productive technique in terms of paving way to enhance the performance of the employees of the organization. Clarifying the objectives, will enable the employees to concentrate on the significant aspects of their work. Moreover, every objective can be matched with the goals of the organization as a whole and also assists in maximizing the performance of every employee of the organization (Andersen et al., 2016). Furthermore, it will also assist in the process of determining the significant areas in terms of enhancing the outcomes and work towards improving it to greater heights. Thus, it should be the accountability of a manager to establish such objective that will prove to be beneficial both for the employees as well as for the performance of the organization.
Facilitate organizational change- This is known to be a well-formulated perspective embraced by an organization in terms of managing the change or shift in the objectives, key visions, procedures or even the various technologies adopted by the organization. Moreover, the key motive of such a change is to effectively execute action plans as well as techniques to bring about the changes and assisting individual to meet and embrace the concerned changes (Hao et al., 2015). Thus, in the context of a prompt organization, transformations take place on a daily basis and the department managing such types of changes is known to be a vital motivator of performance for several organizations. Furthermore, if a particular organizational change is perceived in a favorable manner among the employees, then it will provide them with contentment and joy, which in turn will create a positive influence on their performance towards the achievement of the objectives of the organization. This in turn will enhance the output generated by the employees and thereby the overall productivity of theorganization.
PART C
Abraham Maslow through his hierarchy of needs theory states that an individual will only get motivation if his requirements are met. The requirements of individuals begin at the most primary level and keeps rising higher as the needs at the primary level are met. Hence, in order to improve the performance of an employee, the management should take an initiative to determine the needs and requirements of those employees in a particular manner and take necessary steps to meet it effectively. For instance, once the lowest level requirements of the employees are met, that is the need of water, food and air, then a higher level of need arises for them that is the need to stay safe and secured. Furthermore, it moves up to the need of relationship, respect and confidence (Hopper, 2019). This in turn will increase the productivity and efficiency of both the employees as well as the organization.
McClelland through his theory of needs asserts that there are three determinants of motivation and it is not based on their sex or even age. It has also been determined that either one of such determinants will be highly prevalent in their attitude. In this context, the management should take an initiative to determine the drivers of motivation in the life of every employee, meeting of which will be able to improve their performance to a greater level (Caringal et al., 2018).
It needs to be noted that there are some individuals, who is in favor of tasks making way for individual accountability and the outcome of which depends on the initiatives taken by them. Furthermore, they even desire their development to be noticed in the organization. Hence if this desire is met then automatically the performance of the employees will improve.
It also needs to be noted that there are certain individuals who has the desire to recognized by others and which works as a great motivator in their life (Güss et al., 2017).
References:
Campion, M. C., Campion, E. D., & Campion, M. A. (2015). Improvements in performance management through the use of 360 feedback. Industrial and Organizational Psychology, 8(1), 85. Retrieved from https://www.cambridge.org/core/journals/industrial-and-organizational-psychology/article/improvements-in-performance-management-through-the-use-of-360-feedback/FB5E2B6F0AD078010DFF5DDEDFA56F0C
Zand, H. L., Asadeian, S., &Koshki, N. (2017). ASSESSMENT OF MANAGERS'PERFORMANCE AND ITS RELATIONSHIP WITH JOB STRESS THROUGH 360 DEGREE FEEDBACK METHOD. Kuwait Chapter of the Arabian Journal of Business and Management Review, 6(7), 27. Retrieved from https://www.arabianjbmr.com/pdfs/KD_VOL_6_7/5.pdf
Kanaslan, E. K., &Iyem, C. (2016). Is 360 Degree Feedback Appraisal an Effective Way of Performance Evaluation?. International Journal of Academic Research in Business and Social Sciences, 6(5), 172-182. Retrieved fromhttps://www.researchgate.net/profile/Ece_Kuzulu/publication/315938039_Is_360_Degree_Feedback_Appraisal_an_Effective_Way_of_Performance_Evaluation/links/5afa92d4a6fdccacab16b192/Is-360-Degree-Feedback-Appraisal-an-Effective-Way-of-Performance-Evaluation.pdf
Chandhana, K., &Easow, D. T. (2015). Performance Appraisal Method Used in Top 10 IT Companies-360 Degree Feedback & Balanced Score Card: A Review. Bonfring International Journal of Industrial Engineering and Management Science, 5(2), 73. Retrieved from https://d1wqtxts1xzle7.cloudfront.net/38266789/BIJ-8082.pdf?1437633287=&response-content-disposition=inline%3B+filename%3DPerformance_Appraisal_Method_Used_in_Top.pdf&Expires=1595661680&Signature=QUrWynIhIAdqw9gMJGGMIHN37S4EdrBBYhR-fR-ZiXcMu0OBdq2zY2pEfLrT6E0LbCOqEhObW9HCPN9HzjvigD1i5kN9m9d1qbYsj2FAGYbXSiRYGsosix5ygEwp6QE0X2cEYrYSeya-jS3VLd53U0mbEzMEUqJo~OlyU~roAd~H-BKYCn6gQ7XNybbQ13ukzwMk~5n789sWYY6Dth~f1HDECtkxGfFcmLz5hBaADiPbfumXwwvhKFirnnc0JXAe6VyoHFoM7uTgTR4hhLUONz1lTWAF1gfyx1U0F-Ui3kI7dPR6Xwi8VkYCd6HRV~HM2dtCMwfjfjxcq1-g7IpFew__&Key-Pair-Id=APKAJLOHF5GGSLRBV4ZA
Andersen, L. B., Boesen, A., & Pedersen, L. H. (2016). Performance in public organizations: Clarifying the conceptual space. Public Administration Review, 76(6), 852-862. Retrieved from https://onlinelibrary.wiley.com/doi/abs/10.1111/puar.12578
Hao, M. J., &Yazdanifard, R. (2015). How effective leadership can facilitate change in organizations through improvement and innovation. Global journal of management and business research. Retrieved from http://journalofbusiness.org/index.php/GJMBR/article/view/1737
Hopper, E. (2019). Maslow's Hierarchy of Needs Explained. Viitattu, 12, 2019. Retrieved from https://www.thoughtco.com/maslows-hierarchy-of-needs-4582571
Caringal-Go, J. F., &Hechanova, M. R. M. (2018). Motivational needs and intent to stay of social enterprise workers. Journal of Social Entrepreneurship, 9(3), 200-214. Retrieved fromhttps://www.tandfonline.com/doi/abs/10.1080/19420676.2018.1468352
Güss, C. D., Burger, M. L., &Dörner, D. (2017). The role of motivation in complex problem solving. Frontiers in psychology, 8, 851. Retrieved from https://www.frontiersin.org/articles/10.3389/fpsyg.2017.00851/full

Get solved or fresh solution on PERFORMANCE MANAGEMENT-TASK A, TASK B & TASK C Assignment and many more. 24X7 help, plag free solution. Order online now!