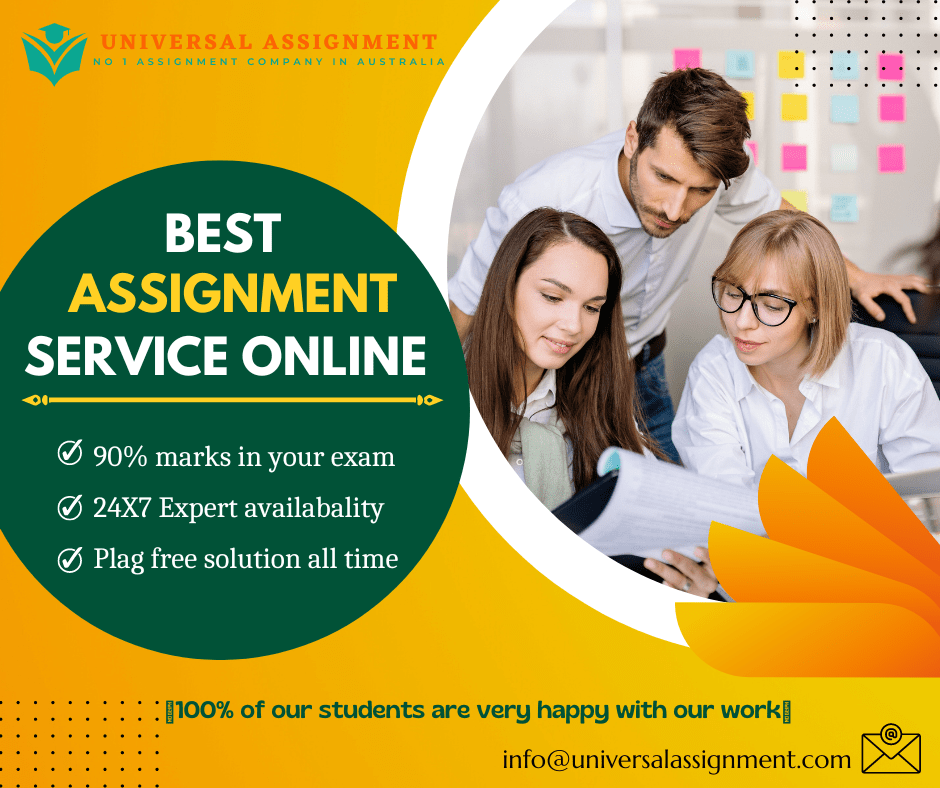 Topic 2 250 words
. In what settings is primary health care provided in Australia? Who are the most common providers of primary health care? Include two examples of both settings and providers.
2. Describe three services that would be provided under primary health care.
3. Provide an example of a specific population and describe what primary health service the nurse would most likely provide to this population.
Topic 3 250 words
Post to the forum in 250 words, include references to support your points. You may like to provide comment on others, to do this click the 'reply' button on a student's post.
1. Read Chapter 10 page 257 'Longer lives, healthier lives' in the document Australia's health
https://www.aihw.gov.au/getmedia/be95235d-fd4d-4824-9ade-34b7491dd66f/aihw-aus-231.pdf.aspx?inline=true.
2. Identify one group that experiences higher rates of chronic illness and shorter life expectancy than the rest of the population.
3. Discuss two modifiable factors that explain why the group is affected and reference the discussion.
Part 2
Watch the video 'What is health equity?' and answer the following questions
1. What is the difference between health inequity and health inequality?
2. What factors contribute to health inequity? Provide two examples and discuss their impact on health. Include references to support the discussion.
MODULE 2
Topic 4 250 words
Read about Funnyvale then complete the following in 250 words.
1. Identify a health priority for the men.
2. State what preparation you should do to address this health issue.
3. Document one action for each area (advocacy, enabling, mediating), these must be evidence-based and referenced.
4. State the resources you will need to complete the actions.
5. Outline how you will measure effectiveness of your actions.
| | | | | |
| --- | --- | --- | --- | --- |
| Priority area | Nurse's preparation to address priority area | 3 evidence based actions (advocacy, enabling, mediating) | Resources needed | Measuring the effectiveness of the actions |
| | | | | |
| | | | | |
| | | | | |
Topic 5 250 words
Identify three non-communicable diseases and three communicable diseases that can be prevented.
Choose one of those diseases and identify the following:

How can the disease be prevented?
How can the nurse promote the best health and quality of life for a person experiencing that disease?
How can a community raise awareness about the disease?
Topic 6 250 words
As the nurse responsible for making change on the obesity problem in Funnyvale, you decide that it is time to raise awareness of obesity within the community itself and decide to run an education campaign or session. Organise an education activity that is aimed at promoting the knowledge of the local community around healthy eating and increased exercise so that they can make healthy choices.
In planning the education activity, you need to answer the following in 250 words and reference the discussion:
Choose specific and key areas you want to focus on and explain why.
Discuss how you will address health literacy and different learning styles; you need to list strategies that are effective and evidence based.
Explain how you will evaluate learning, what method will you use to find out if your program was effective.
MODULE 3
Topic 7 250 words
1. Go to 8. Enquiry question in the table of contents in the Moodle book, watch the three videos then review the types and categories of health care practitioners on pages 90-99 in the textbook.
In 150 words answer the question below.
What are some of the types and categories of community and primary care practitioners?
Identify one you would be interested in working as and explain why.
Topic 8 250 words
Part 1: Provide safe, appropriate and responsive, quality care for Robert Smyth
Link your understanding of NMBA Standard Six (provides safe, appropriate and responsive nursing practice) to providing care for Robert Smyth.
Review the Moodle book section: Comprehensively conducts assessments in the community setting to complete the following.
1. Identify what information/cues could indicate problems are developing. List all the information you are concerned about.
2. What further assessments you should perform to confirm the identified problems.
3. Analyse the information, what is your conclusion? In your own words, name the problem and categorise as either actual or potential.
4. What nursing interventions/actions would address the highest priority problem? (provide rationale and a reference that this intervention would be effective).
Part 2: Standard 6-provides safe, appropriate and responsive quality nursing practice
RNs provide and may delegate, quality and ethical goal-directed actions. These are based on comprehensive and systematic assessment, and the best available evidence to achieve planned and agreed outcomes.
Complete the table below using two examples from your nursing practice.
| | | |
| --- | --- | --- |
| The registered nurse | Example 1 | Example 2 |
| 6.1 provides comprehensive safe, quality practice to achieve agreed goals and outcomes that are responsive to the nursing needs of people | | |
| 6.2 practises within their scope of practice | | |
| 6.3 appropriately delegates aspects of practice to enrolled nurses and others, according to the enrolled nurse's scope of practice or others' clinical or non-clinical roles | | |
| 6.4 provides effective timely direction and supervision to ensure that delegated practice is safe and correct | | |
| 6.5 practises in accordance with relevant policies, guidelines, standards, regulations and legislation, and | | |
| 6.6 uses the appropriate processes to identify and report potential and actual risk related system issues and where the practice may be below the expected standards. | | |
Topic 9 250 words
Developing a discharge plan for Robert Smyth
Read page 6 'Developing a discharge plan for Robert Smyth' in the Moodle book then answer the following questions:
What information supports his readiness for discharge from the HITH program?
What scripts should be arranged for Robert? List the specific medications.
What education does Robert require regarding the medications, farm safety and wound dressing?
What contact information should be provided to Robert and the family?
Maintaining capability for practice: NMBA Standard Three
You are about to leave to see Robert Smyth, who after a short stay back in hospital is now back on the HITH program for two more days; today you are planning on discussing discharge with him. You have twenty minutes to spare before you need to leave and your inbox pings with a new email. Damn! It's time to pay for and renew your registration. You open the connection and start to fill out the details for registration when but then you get to the question on continuing professional development.
You realise that because there is only one other nurse working in the HITH program with you, you have only managed to attend six hours of training during the year, which is well short of the 20-hour minimum.
You live hours away from major cities where most training takes place, and now only have five weeks to ensure you complete fourteen hours.
As a nurse working in a regional area, what opportunities are there for completing the 20 hour minimum continuing professional development (CPD) required to renew your nursing registration each year?
Discuss the benefits of completing CPD throughout the year rather than over the last few weeks prior to the deadline.
List 2 or 3 activities from the NMBA fact sheet below:
Download the NMBA Continuing professional development Fact sheet and use the Appendix 1 – Sample template for documenting CPD.

Get expert help for Primary Health-Care Assignment Help and many more. 24X7 help, plag free solution. Order online now!