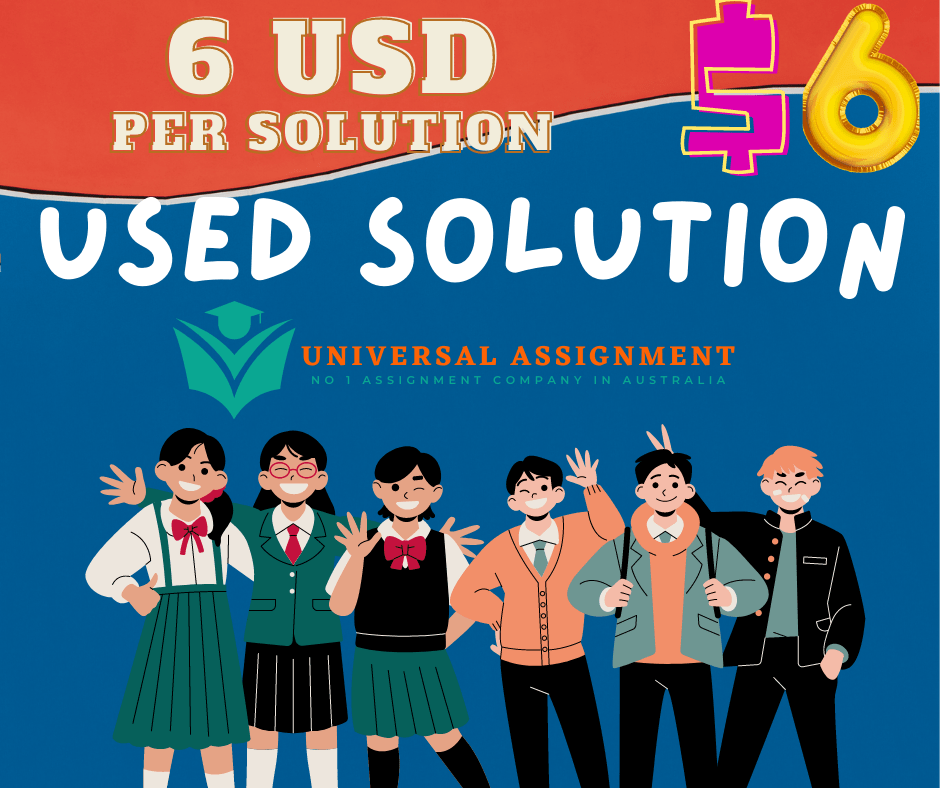 Assignment Task (Assignment Number: UA517)
WEL305A Protection of Children Assignment Solved

Assessment Brief
Program

Bachelor of Applied Social Science

Subject

Protection of Children

Subject code

WEL305A

Name of assessment
Assessment 3: Case Study

Length

2000 words

Learning outcomes addressed by this assessment:


B, C, D, E

Submission Date:

End of week 11, Sunday 11.55 pm

Assessment brief summary:

Case Study (Ebony's death): Students are required to respond in essay form to focus questions based on this scenario. See assessment description.
Total marks

40
Weighting
40%
Students are advised that anysubmissionspastthe due dateincura10%penaltyper day, calculated from the total mark e.g. a task marked out of 40 will incur a 4 mark penalty per day.
Please note: you must attempt all tasks in a subject to be eligible to pass the subject.
More information, please refer to the AcademicProgressionPolicyon http://www.think.edu.au/about‐think/think‐ quality/our‐policies.
Assessment Description:
Starvation of Ebony. See links below http://www.austlii.edu.au/au/cases/nsw/NSWCCA/2013/103.html
http://www.theaustralian.com.au/news/nation/probes-into-girls-starvation-death/story-e6frg6nf- 1111114818229?nk=fdc3e6b8de02a4d17e05919fc92082b6
The tragic death of Ebony in November 2007 sparked a public outrage in Australia and raised concerns on child protection systems in place.
Students are required to review the case study and comment whether the then child protection laws and systems were adequate. Students are also to explore the subsequent Wood Inquiry into Child Protection Services.
Marking Matrix:


Max. in category
Your points
Answering the question and responding to the topic
10


Links to theories and concepts
10


Number and choice of appropriate references
10


Correct referencing style: in-text references and reference list
5


Word count, structure, readability
5


Total:
40


Comments:
What we want to see:
The work must be fully referenced with in-text citations and a reference list at the end. We recommend you work with your Academic Writing Guide to ensure that you reference correctly. You will find a link to this document on the main page of every unit, under the 'Assessments' section. Correct academic writing and referencing are essential tasks that you need to learn. We recommend a minimum of tenreferences.
Referencing: References are assessed for their quality. You should draw on quality academic sources, such as books, chapters from edited books, journals etc. Your textbook can be used as a reference, but not the Study Guide and lecture notes. We want to see evidence that you are capable of conducting your own research. Also, in order to help markers determine students' understanding of the work they cite, all in-text references (not just direct quotes) must include the specific page number/s if shown in the original.
Researching: You can search for peer-reviewed journal articles, which you can find in the online journal databases and which can be accessed from the library homepage. Reputable news sites such as The Conversation (https://theconversation.com/au/health), online dictionaries and online encyclopedias are acceptable as a starting point to gain knowledge about a topic. Government departments, research institutes such as the National Health and Medical Research Council (NHMRC), international organisations such as the World Health Organisation (WHO) and local not for profit organisations such as the Cancer Council are also good resources.
Formatting:The assessment MUST be submitted electronically in MicrosoftWordformat. Other formats may not be readable by markers. Please be aware that any assessments submitted in other formats will be considered LATE and will lose marks until it is presented in Word.
What we don't want to see:
Plagiarism: All sources of information need to properly be acknowledged. Please refer to the plagiarism website on blackboardi. By clicking the 'Upload this file' button you acknowledge that you have read, understood and can confirm that the work you are about to submit complies with the Flexible and Online plagiarism policy as shown in the JNI Student Handbook. Like other forms of cheating plagiarism is treated seriously. Plagiarising students will be referred to the Program Manager.
WordCount:Marks will be deducted for failure to adhere to the word count – as a general rule you may go over or under by 10% than the stated length.
Late Submissions: Students are advised that any submissions past the due date incur a 10% penalty per day, calculated from the total mark e.g. a task marked out of 30 will incur 3 marks penalty per day.
No submission: Students must attempt all tasks to be eligible to pass the unit.
More information can be found in Think Education Assessment Policy document on the Think Education website.
Resources Available to YOU:
Academic writing guidelink
https://laureate- au.blackboard.com/webapps/blackboard/content/listContent.jsp?course_id=_20163_ 1&content_id=_2498847_1&mode=reset
Writing & referencing: The link to the Learning and Academic Skills Unit (LASU) is on the left pulldown menu on the blackboard home page: https://laureate-
au.blackboard.com/webapps/blackboard/content/listContent.jsp?course_id=_20163_1&content_id=_2498847_1&mode=reset
LASU also provides a series of academic skills tutorials. Please contact Caroline Spaans (cspaans@laureate.net.au, 02 949 232 14).
Researching:A guide to researching is available on the library page http://library.think.edu.au/research_skills/.
Please contact the online and Pyrmont librarian for Health, Dawn Vaux (dvaux@laureate.net.au) if you would like further help or a tutorial on how to do research this way.
i https://laureate‐ au.blackboard.com/webapps/blackboard/content/listContent.jsp?course_id=_20163_1&content_id=_2498858_1&mode=reset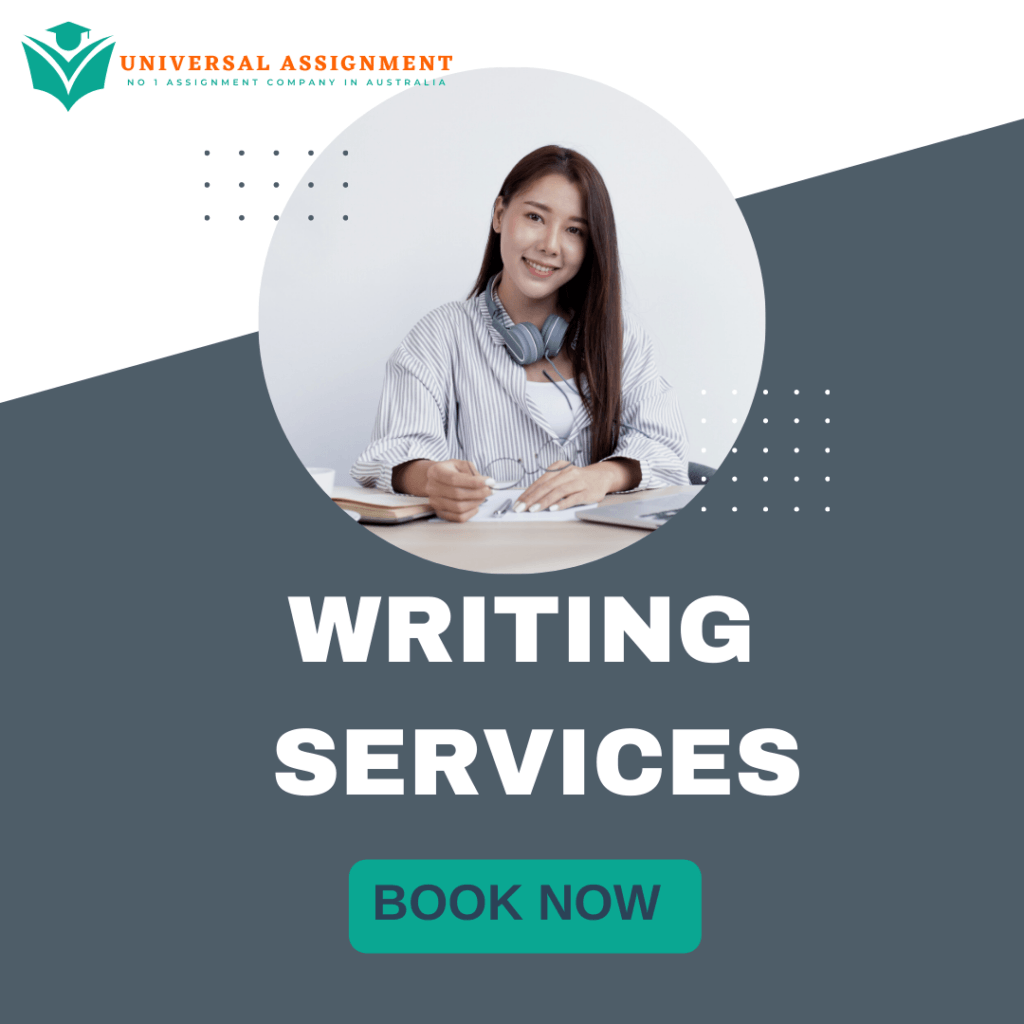 Assignment Solution/Sample Answer
Background of the Case
This case study involves a girl called Ebony, who died at the age of Seven years on the 3rd of November 2007. Official autopsy findings established that Ebony's death was caused by neglect and long-lasting starvation (Wood, 2008). As a result, Ebony's parents were charged regarding her demise. The court hearing took place within a period of five months and the NSW Supreme Court found Ebony's mother guilty of murder and her father guilty of manslaughter. Details revealed during the trial show that right from her birth, Ebony encountered several developmental challenges. At birth, she weighed 2.9 kilograms. She was diagnosed with global developmental delay early in her life (Supreme Court of New South Wales, 2013).
Her communication skills were also developing slowly. At the age of 34 months her functioning was assessed as that of aThirteen months old. At one point, she was removed from the care of her parents under the recommendations of the Department of Community Services. Even after the removal, reports indicate that she was never seen by a community service worker (Supreme Court of New South Wales, 2013). At the age of four, Ebony had started gaining weight as a normal child. However, she was diagnosed with autism at age of Four years and medication was prescribed for her. However, evidence tabled in court revealed that her parents did not provide this medication for her. At the age of Six years Ebony visited a medical hospital for the last time (Supreme Court of New South Wales, 2013). On education, Ebony had not accessed education even at the age of Six years. Instead, her mother got a certificate from a general practitioner to have Ebony exempted from enrolling in school due to her delay in development.
Additionally, a neighbor testified that she only saw Ebony outside her compound once. Any other time the neighbor saw Ebony was in her bedroom through the window. The neighbor testified that never did she see Ebony in company which showed that Ebony had been neglected (Wood, 2008). Evidence from a different neighbor stated that Ebony's room which she saw after the family had moved had piles of feaces and urine in the corner and it smelled terribly. The Department of Housing reported that the room was "in a putrid state" (Supreme Court of New South Wales, 2013). Ebony died in her room in the new place her family had moved to at 7.00am in the morning on Saturday, 3 November 2007 (Supreme Court of New South Wales, 2013).
Introduction
This analysis uses a case study approach to investigate issues emerging from the case of baby Ebony. The use of a case study method was informed by the strengths of case study analysis. First, it is argued that it enhances a single focus on the details surrounding the particular circumstances. As Cooper and Whittaker (2014) note, a case study fosters collection of in-depth data concerning a given phenomenon thus allowing going into the details of the case, and allows the use of varying data collection methods (Cooper & Whittaker, 2014).
With the data collected, an analysis of the child protection system in Australia at the time is presented. The emerging issues in the case are then discussed in line with the principles of child protection. Finally, the case study report presents recommendations on what could be done to enhance the child protection system in Australia in pursuit of improving the safety of vulnerable children in the hands of caregivers, child protection homes and even in society.
Methods
The case study was conducted through paying a scrutiny to case documents about the case in which Ebony's mother and father were charged. Witness submissions, judgment of the presiding judge and expert evidence provided regarding the case were examined to inform the analysis. Documents from the media regarding the views of family members, neighbors and how authorities responded to the issues presented in the case also shed light on the strengths and weaknesses of the child protection system in Australia.
Moreover, particular attention was paid to articles analyzing how the child protection system failed or effectively did its work at the time. These reports were then analysed through the lenses of child protection principles and obligations to the societies as well as community expectation on child protection agencies in Australia thus culminating into the recommendations of the study.
Analysis
The information from baby Ebony case shows evidence of child abuse. In order to understand the information better, a definition by Munro (2011), defines child abuse and neglect as any non- accidental tendencies by caregivers or parents and other adults that put the child at a reasonable risk to emotional, psychological or physical harm. These types of behaviour are either deliberate or unintentional. They fall under the categories of either omission (neglect) or commission (abuse). According to this definition the submission by the neighbors who saw the state Ebony was in indicate that her mother had neglected her. The neighbor stated that there was no time she saw Ebony in company of another person. For a child who needed care due to her challenged developmental pace, it was a serious problem to leave her alone in the room.
Furthermore, child abuse is also manifested in the submission that Ebony was diagnosed with autism and medication was prescribed but the medicine was never provided for her. This evidence shows violation of the child's right to good health. Also, evidence submissions in the trial indicate that Ebony's parents were not ready to let her access education.
Moreover, leaving Ebony in an isolated room that was unhygienic and denying her food as the autopsy showed, manifested child abuse and negligence. According to World Health Organisation description of a neglect reveals that any incident that lead to failure of the parent to do what can save the child from ill health despite being in a position to do so is negligence (Ruch, Lees and Prichard, 2014). In this light, Ebony's parents were in a position to facilitate Ebony to access treatment, food and education but they chose to leave her in isolation till her death. As a result, the judge found Ebony's mother guilty of murder and the father guilty of manslaughter.
Discussion
Submissions by the neighbors indicates that Ebony's death could have been prevented if action were taken on time. Early intervention by the Department of Community indicates that if Ebony has been removed from the care of her parents she would not have died. In fact, when she was under care of the hospital, her growth started to take a positive direction. However, case report shows that the decision to have her removed from her parents did not take place because community service workers who should have visited her and followed up on her case never do so.
Notably, child protection agencies should have gained information from the multi-agency having had worked with Ebony in hospital to establish the means that would have saved Ebony. In this light, it was the weakness of the child protection for having not found the problem and addressed
it on time. On this light, Munro (2011) notes that the assumption made by child protection agencies in Australia are that cases of neglect and child abuse will always be reported. Therefore, the case reveals lacks of a framework that would facilitate a proactive acquisition of information about a child being abused by parents or caregivers. It was failure on the part of the child protection at the time.
Ebony's death also sheds light on the loopholes in the existing provisions for child protection in Australia. First, the system base intervention on the faith in operational practice which is charged with the duty of identifying risks associated with children engagement with other people especially caregivers or parents. The need for engagement inquiry is covered in the NSW, the Children and Young Persons (Care and Protection) Act 1998 (NSW) ('CYPA'). This legal provision requires that the state has a duty of intervening in every situation that risks the welfare of a child in the hands of other people (Morgan and Yeung, 2009). As such, whenever the safety of the child is at risk, the state, through established authorities should act in a bid to prevent the child from harm (Ruch, Lees and Prichard, 2014).
However, the challenge in this provision is that it is based on a presumption that it is possible to foresee engagement risks of children. In this light, it does not provide a framework through which identification of children at risk should be done. Even when reports have been made as is in Ebony's case, the existing framework does not provide a strong ground for inquiries that would assess the extent of the risk and take necessary intervention to safeguard the wellbeing of the child (Munro, 2005).
Ebony was consistently neglected by her parents before she died. Responsible child protection agencies would have acquired information from community service workers to verify the state of
the child whose wellbeing under the care of parents manifested neglect. However, the authority did not make a proactive intervention at the time. Following Ebony's death, the agency provided a report that indicated that the social workers charged with the case did not do due diligence. The reactive move by the authorities illuminates another weakness of the existing child protection system in Australia (Parkinson, 2013).
It shows failure for commitment to risk assessment on suspected or even reported cases. Its requirement to inquire from the parent and conduct risk assessment based on the views of the parent limits its power to protect children from harm. According to the reports, community service officers were sent to carry out investigations but at no time did they seek to see Ebony. In his submission, Bailey noted that the investigations were not done properly and that it was his responsibility as the supervisor to ensure the investigations were conducted properly.
Recommendations
This report submits the following recommendations:
Transform the existing child-protection approaches from reactive to proactive methods and early intervention
As revealed in the case, more work in terms of reporting and investigation into Baby Ebony's death than when signs of neglect were noted. This weakness shows that the existing system can be improved by providing a framework for proactive data collection and analysis to determine what early intervention would prevent escalation of the risk (Tilbury, Osmond, Wilson and Clark, 2007). In this process, the report recommends establishment of random child protection field assessments that would identify the children at risk. The assumption that engagement risks are foreseeable can
be corrected through engaging with the children and their caregivers at random or even upon getting highlights.
Provide for multi-agency support and communication system
A multi-agency approach that allows community participation in reporting and providing information about children risk would play an important role in ensuring that the existing child protection system is improved (McIntosh and Chisholm, 2008). This engagement would make it possible for the agencies to realise establish when and what kind of intervention is needed (Laming, 2009). In the spirit of multi-agency function, ensuring that there are legal amendments that grants child protection system power to remove a child from her parents who risks her life is of critical importance (Herman, 2005). Additionally, enhancing communication through community engagements would play an important role in acting on notifications early.
Supervise junior officers during risk assessment
Given the acknowledgement of negligence on the part of assessment supervisor, this report recommends supervision of junior officers in the child protection systems. This would ensure that such mistakes as presenting poor assessment reports are minimised (Higgins, Bromfield, Richardson, Holzer & Berlyn, 2009). It would also play an important role in providing influential leadership to the junior officers thus instilling the professional values of child protection. The mentorship would be necessary in ensuring satisfactory work is done in the field.
Conclusion
Ebony case analysis reveals that her death could have been avoided if the child protection in place was more proactive, thorough and multifaceted to address all risks. The fact that many notifications had been made but they were minimized and ignored irradiates the loopholes of the child protection system.
A reactive approach, negligence of the authorities and ill-fitted communication systems are to blame for Ebony's death. As such, this report recommends improvement of the approach to a proactive system, use of collaborative and community enhanced communication system and supervision of the junior officers in child protection.
References
Cooper, A., & Whittaker, A., (2014). History as Tragedy, Never as Farce: Tracing the Long Cultural Narrative of Child Protection in England', Journal of Social Work
Practice 28(3), 251–66.
Herman, J., (2005). Psychoanalytic Insight-Oriented Parent Counseling Based on Concepts of Protective Identification and Reparative Repetition: An Object Relations
Perspective', Journal of Infant, Child and Adolescent Psychotherapy 4(4), 442–56.
Higgins, D., Bromfield, L., Richardson, N., Holzer, P., & Berlyn, C., (2009) Mandatory Reporting of Child Abuse and Neglect, National Child Protection Clearinghouse Resource Sheet No 3, Australian Institute of Family Studies.
Laming, L., (2009). The Protection of Children in England: A Progress Report, The Stationary Office
McIntosh, J., & Chisholm, R., (2008). Cautionary Notes on the Shared Care of Children in Conflicted Parental Separation, Journal of Family Studies 14(1), 37–52.
Morgan, B., & Yeung, K., (2009). An Introduction to Law and Regulation, Cambridge University Press.
Munro, E., (2005). A Systems Approach to Investigating Child Abuse Deaths, British Journal of Social Work (35), 531–46
Munro, E., (2011). The Munro Review of Child Protection: Final Report — A Child-Centred System, CM 8062, The Stationary Office
Parkinson, P., (2013). 'Violence, Abuse and the Limits of Shared Parental Responsibility', Family Matters 92, 7–17
Ruch, G., Lees, A., & Prichard, J. (2014). Getting Beneath the Surface: Scapegoating and the Systems Approach in a Post-Munro World, Journal of Social Work Practice 28(3), 313– 27
Supreme Court of New South Wales. (2013). SW v R. Australasian Legal Information Institute. https://www8.austlii.edu.au/cgi- bin/viewdoc/au/cases/nsw/NSWCCA/2013/103.html
Tilbury, C., Osmond, J., Wilson, S. & Clark, J. (2007) Good Practice in Child Protection, Pearson Education
Wood, J, A. (2008). Report of the Special Commission of Inquiry into Child Protection Services in NSW, Volume 1, State of NSW through the Special Commission of Inquiry into Child Protection Services in NSW.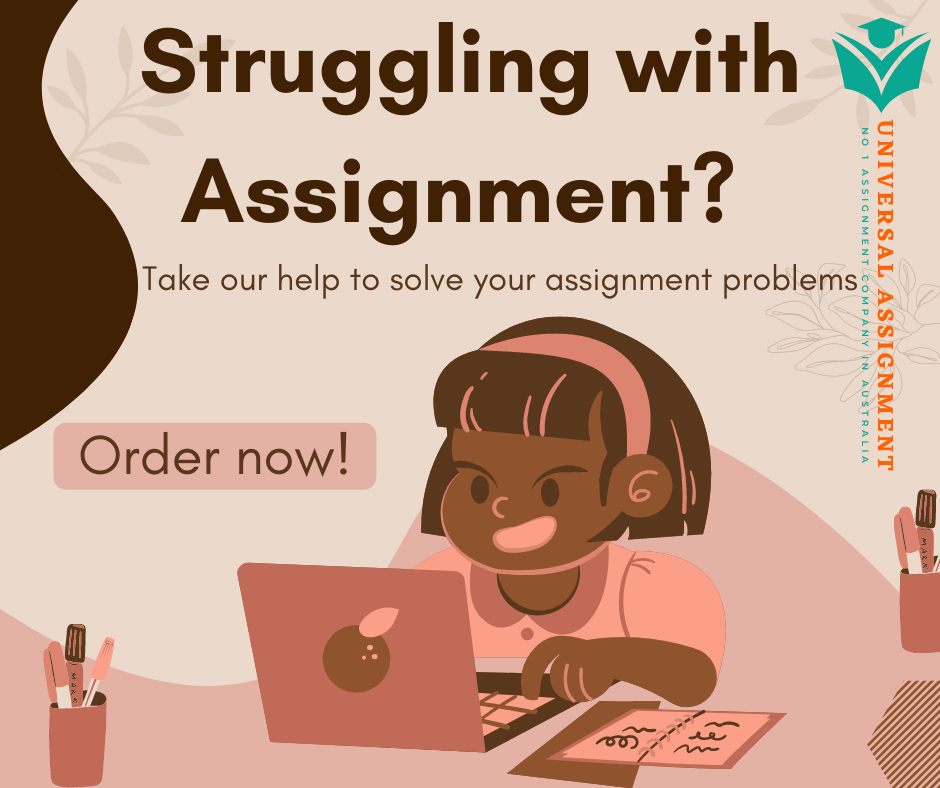 Download the complete solution for WEL305A Assignment Protection of Children and many more, click here to download now!